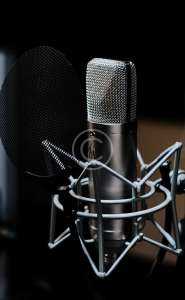 AWSM Radio
entertain. inform. inspire.
AWSM RADIO, an independent digital-only radio station that plays today's best music, old school classics from main stream to independent artists from around the globe. Listen to variety of music along with a rotating cast of all-star DJ's, and interesting talk shows throughout the day. AWSM Radio will be at the helm of what's hot in music. Just as AWESOME TV, AWSM Radio will continue with the motto of 'All we do is Entertain. Inspire. Inform.
DC the DJ
Live in EFFFECT * House Saturdays
He simply goes by DC the DJ and he's been mixing and scratching professionally for over 13 years. He started with his love of hip-hop and from there branching out to an eclectic taste of music and styles that he incorporates on a weekly basis with his current residencies in world class nightclubs that pour exotic cocktails and on AWSM Radio, DC is a world class DJs that will have you Dancing the night away.
Colt Sebastian Taylor
Radio Show
Colt Sebastian Taylor is an Adventurer, Entrepreneur, and Amateur everything. When he is not broadcasting his golden voice on AWSM radio, he is engaged in many other exciting projects. Follow his adventures at https://www.coltsebastiantaylor.com/